Rick Forbus, PhD
CEO
Rick holds a PhD in Human Relations and Leadership. He studied executive coaching with one of the coaches from the Center for Creative Leadership in Greensboro, North Carolina, and attended George Washington University Business School Extension.
Read More
Dr. Ron Young,
Founder and Chairman
With 20 plus years of experience as an executive coach and trusted advisor, Ron is a unique and highly sought-after practitioner of executive coaching, management consulting, and leadership development services. Ron is recognized for his ability to help executives understand their context and maximize contribution while maintaining a healthy balance of life.
Read More
Daniel Aytes
Executive Coach
Daniel is an ICF Professional Certified Coach (PCC) credentialed Executive Coach and Trainer. Daniel's leadership coaching helps his clients develop their mental, emotional and relational maturity, closing gaps in their emotional intelligence soft-skills, causing them to rise to the top in their spheres of influence. He has two decades of leadership experience working with executives, non-profit organizations, and individuals throughout Asia and around the world. He currently resides in Thailand with his family.
Judith Blank
Executive Coach
As an ICF-credentialed coach, Judith creates holistic learning experiences for leaders across various generations, cultures, and industries. She is known for her strategic mind, her profound empathy, her ability to make the complex simple, and her willingness to speak truth to power. ...Her coaching experience includes non-profit leadership, law enforcement, educators, health care professionals, artists, writers, and entrepreneurs. Whether she is coaching, consulting, or speaking, Judith seamlessly shifts between English, German, and Spanish to effectively communicate with individuals and organizations around the globe.
Joy Carol Young
Neurodiversity Advisor
Joy Young partners with individuals around the globe, promoting neuro-inclusion for all. Serving schools, businesses and organizations, Joy leverages the strengths within each setting along with universal design solutions, updated hiring and engagement practices, continuous learning, and coaching to create communities where everyone can thrive.
Joy's varied career experiences include neurodiversity coach, educator, international aid worker, and school leader. Joy played a key role in promoting the global advancement of neurodiversity at Ernst and Young (EY), coaching both talent and leadership in the Neurodiversity Centers of Excellence. With over thirty years of experience, Joy has invested in public and private education at all levels. She has served students with ADHD, autism, dyslexia and anxiety as well as teaching English as an Additional Language (EAL). With a range of experiences in both business and education, the catalyst for Joy's insights are much closer to home. Grateful for the gift of family, Joy shares that loving, living with and learning from neuro-exceptional family members is simply priceless.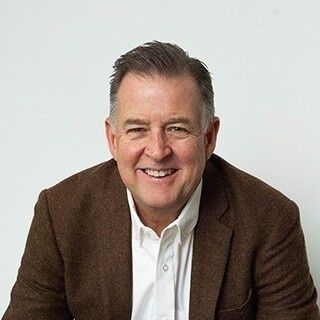 Chris Goethe
Executive Coach
Chris Goethe is a small business coach who helps individuals make the transition from working for others to becoming a successful entrepreneur. For the last four years, Chris has worked in the industry of franchising, helping others accomplish their dream of owning top-tier franchise brands.
Maclane Forbus
Executive Coach
Maclane has a corporate coach credential from the Center for Coaching Certification and continues his education in psychology and further coach credentials. Maclane has coached lately in the Public Relations industry with emerging leaders and connects well with Y-Millennials and well-seasoned professionals.
Debbie Harrison
Director of Business Development
Debbie has been with Trove, Inc. since 2007 and her responsibilities include preparation and distribution of client assessments, preparation and distribution of client training materials, in addition to providing administrative support.
Renee Hutcherson Lucier
Executive Coach
Renee brings over 25 years of diverse corporate experiences to her position as Executive Coach with Trove, Inc., including managerial, sales, marketing, administrative, customer service and consulting.
Janet VonKohn
Executive Coach
Janet VonKohn has assembled a stellar track record of success in leading multiple recruiting / consulting organizations. She has built her organization's brand as a consistent, knowledgeable, results driven partner to its clients. She understands the important roles of passion and integrity coupled with expertise and experience to create the "Customer for Life" in those with whom the organization partnered.
Chuck Allen
Coach
Chuck is the Lead Pastor at Sugar Hill Church. He's been the Lead Pastor since 2011. Since day one, Chuck's passion has been to encourage others with this one big belief - "You can do this! You can love God with all your heart, mind and soul and be normal!"
You will often hear him say,"the Bible is a very big deal, Jesus is the very biggest deal and living that out always involves serving people here and around the globe."
Chuck's strengths are in coaching leaders seeking to transition into new fields, ministry leaders, and non-profit leaders looking to expand and scale their efforts. On elf his brightest strengths is in assisting organizations, especially ministries and non-profits in fund-raising and organizational development.
Chuck's passion is to directly impact the crowds of marginalized and forgotten people in our society. Some of his goals are to radically reduce the dropout rate in our local schools, serve families of migrants, both stateside and on our southern border, create affordable mental and emotional healthcare, and provide transitional support for single mothers.
These efforts have allowed Chuck to create relationships with the Department and Customs and Border Patrol of the United States, therapists and clinicians, local municipalities, and multiple public schools systems.
You can hear Chuck on the WeekdayPodcast and the PositiveTalkPodcast. You can also read his regular BLOG and 4forFRIDAY Reviews at AChuckAllen.com.
Chuck is the co-host of the Positive Talk Podcast, where he integrates faith and psychology each week with Julie Homrich, LPC. He is the Executive Director for ClearPath Counseling Network, where clerical therapists and pastoral counseling merge together to serve adolescents, couples and families with mental and emotional health support.
Chuck and his wife, Jenny, stay busy with six daughters, seven grandkids and an exceptional dog, Kirby.
Kathy Forbus Richardson
Executive Advisor and Coach
Kathy Forbus Richardson has 30 years of experience supporting the real estate community as a broker, instructor, and business development consultant for real estate brokerage firms, local REALTOR® boards and non-profits.
Kathy is respected as a top educator and real estate coach by agents, brokers, and classroom students. She is readily sought after for curriculum development and coaching relative to real estate licensing, career and business growth, leadership, professional standards, and continuing education. She has been a presenter in Mississippi, Alabama, Georgia, Illinois, Kansas, and at NAR's Association Executive Institute (AEI) in Austin, Texas. Kathy teaches real estate education, REALTOR® Board Orientation and Leadership workshops, and has been a convention speaker at the Mississippi REALTORS® convention. Kathy served the Mississippi REALTORS® for 8 years as Communications and Marketing Director as well as Professional Standards Administrator. During her time at Mississippi REALTORS®, she oversaw printed and digital marketing, member services, and coordinated hearings, mediations and training related to NAR's REALTOR® Code of Ethics. Kathy is a Certified Professional Coach with credentials from the Center for Coaching Certification, is a certified administrator of the DISC™ Personality Profile and a Certified Mediator from the National Association of REALTORS®. She holds numerous REALTOR® designations and has advanced training in representing buyers and sellers, negotiation, fair housing and diversity, lifestyle transition and professional excellence. Kathy holds both a Bachelor's and Master's Degree in music education and has over 16 years of teaching experience in real estate pre-licensing, real estate law, code of ethics, risk management and REALTOR® safety. Kathy coaches real estate agents, real estate companies, REALTOR® Boards and Associations, trade associations and non-profits. She is available for leadership and real estate workshops and keynote presentations. Kathy can serve as a real estate expert witness for depositions and court appearances.